The Leading Vibration Monitoring and Measurement Solution
HAVSPRO is an industry-leading vibration monitoring and measuring solution that generates proactive alerts and in-depth reporting, providing unequivocal evidence in the face of litigation claims and exceeds official requirements to protect your workforce from injury.
Meeting all your vibration monitoring needs
It can be difficult, time consuming and complicated to monitor vibration levels, but HAVSPRO provides a simple, accurate and cost-effective solution which keeps your operatives safe. It offers accurate guidance for risk assessments and training purposes and provides robust defense should your business face litigation.
Download the HAVSPRO Brochure
Discover how HAVSPRO monitors vibration levels accurately and triggers alerts to protect your staff and organisation against the risks of HAVS and WBV (whole body vibration).
It monitors individual tool vibration levels and the exposure each person has to it.
HAVSPRO then collates all this data and creates customisable reports to help you prevent overexposure.
Find out everything you need to know in our brochure – simply complete the form!
In the UK an estimated two million employees are exposed to the risk of debilitating industrial vibration injuries caused by the repetitive strain from using hand-held tools.
By law, all businesses are required to control the risk of two conditions: Hand-Arm Vibration Syndrome (HAVS) and Whole Body Vibration (WBV). However, vibration levels all-too-often exceed safe levels if control measures are not applied and inadequate action taken which means companies have incurred fines in excess of £600,000 putting themselves at risk of significant compensation claims.
Industry
GOLD

Standard with HAVSPRO
The complete HAVSPRO system has been designed to address the considerable deficiencies
in existing methods for controlling vibration exposure and popular 'tool timer' measurement
devices, to provide a gold standard forward-thinking sophisticated yet simple solution.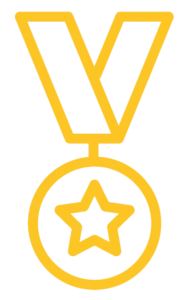 The Gold Standard with HAVSPRO
Rigidly mounted to the tools surface.
Continuously measures and monitors vibration exposure as it is experienced by the operative.
Provides real-time alerts BEFORE an operative is over-exposed.
Proactive text and email alerts for EAV, 90%of ELV and 100% ELV, are sent to managers and supervisors.
Summary reports of the reporting data is emailed to anyone who requires it so managing the risk of HAVS can convenient and proactive.
Cloud-based reporting system that can be accessed from any internet-connected device.
The data accumulated in the reporting system is yours property and will remain yours, even if you stop using HAVSPRO.
The data within the reporting system can also be used to help manage occupational health reviews AND tool servicing schedules.
The HAVSPRO enables us to easily monitor operator exposure to vibration on a daily, tool by tool basis and better places us to introduce new control measures to reduce exposure to our staff. We have found the devices not only assist us in reviewing performance but can provide us with information on specific pieces of equipment, the actual vibration being produced by different equipment which, is not always as the manufacturer has specified, inform us on how we can tool rotate, or whether a piece of equipment is defective and producing excessive vibration which, again results in how we complete tasks.
The biggest problem we had was ensuring that the exposure is estimated correctly as it is sometimes very difficult to understand, prior to project start, how long it will take to do a certain task (i.e. using a chain saw for devegetation or a breaker / grinder for concrete repairs). The condition of the tool also plays a big part in understanding the actual level of vibration our personnel can be exposed to. In certain cases, we found it hard to rely on average data from standard magnitude libraries, or be confident that trigger time is being recorded correctly. We needed certainty to keep our staff safe, and to make the rest of our control measures, and strategies, effective.
"We chose to implement the HAVSPRO system because it is easy to implement on the tools and into our business as a whole. Another significant advantage of the HAVSPRO system is that it is so convenient for our operatives to use on a daily basis. The sensors are non-intrusive and don't interfere with the operation of the tool. Users are happy to click their sensors on and off the tools as they use them because it is such a simple thing to do."
Protect your people and your business with one of the world's most advanced personal vibration monitoring, measuring and reporting systems