WHITEPAPER:
Assumed Vibration Data or
Continuous Measuring and Monitoring
When conducting your HAVS risk assessments, do you use assumed vibration data or continuously measured and monitored data? 
Download our WHITEPAPER now and make sure your HAVS risk assessments are allowing you to manage the risk to as low as reasonably practicable (ALARP).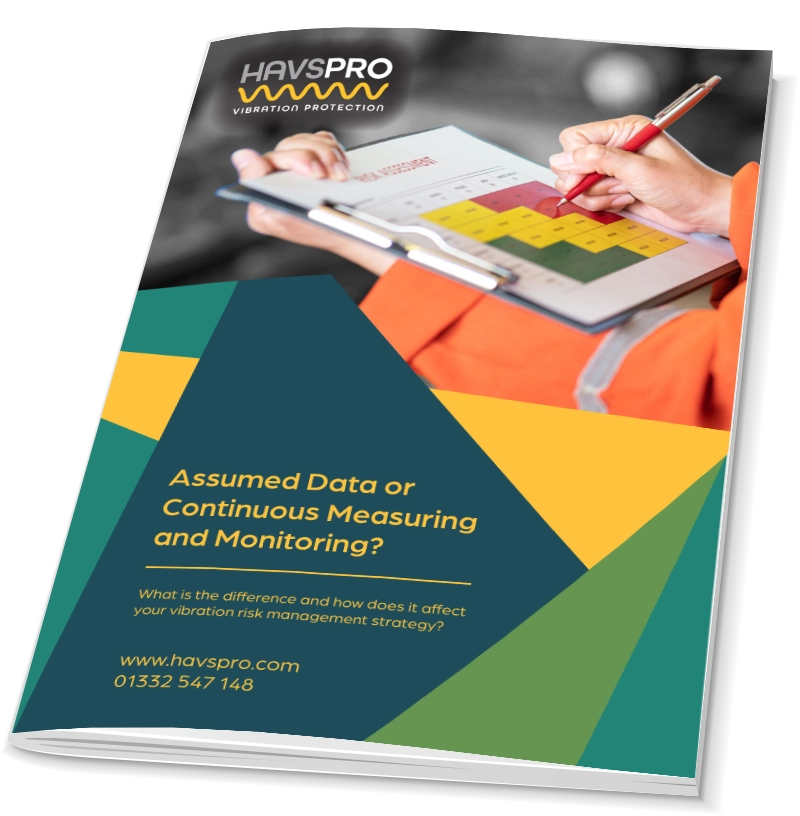 Experience the HAVSPRO gold standard
There are significant differences between the various methods and strategies for managing the risk of HAVS and whole body vibration. The HAVSPRO system offers an alternative to using assumed vibration data by continuously measuring and monitoring vibration magnitude, as it is experienced by the operative in real-time.
This is truly the Gold Standard in HAVS risk management…
Gold Standard
HAVSPRO provides a personal vibration measuring device which clips on and off each tool, accumulating real-time data for each operator, giving highly accurate real time alerts and simultaneously sending detailed information to be centrally collated for customised reports and control guidance. HAVSPRO is the only device that accurately measures vibration levels as the individual experiences them, and is therefore, truly protecting against HAVS.