We are so pleased to announce that we, the team at SIXIS Technology, are expanding our workforce to meet the demand for our HAVSPRO system!
A variety of sectors, including Local Government, manufacturing, engineering and agriculture, are all implementing our newly evolved solution for the accurate, real-time measurement and monitoring of workplace vibration.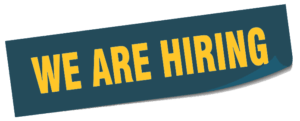 During the first six months of operation, we have had to grown our team by more than 50%, across both our production and sales departments and we are staggered to be announcing a turnover milestone of £1m is within touching distance.
And as growth shows now sign of slowing up, we are continuing to recruit across all functions of the business to cope with the influx of interest and orders.  Interested in working for an innovative and forward-thinking growth story? We are looking for sales, installation and operational experts to join our team so send your CV to havspro@sixistechnology.com.
SIXIS Technology
We are part of the Simpatica Group who collectively, have  more than 20 years of experience in the field of remote monitoring. Created with both the safety of operators and the protection of employers in mind, the HAVSPRO system measures and monitors real-time vibration magnitude as users operate vibrating tools, which drives proactive exposure alerts before the user reaches their limit.
HAVS
There are approximately 2,000,000 UK workers exposed to the risk of debilitating and irreparable injuries from Hand Arm Vibration exposure. This means parents and grandparents unable to play with their children and grandchildren fully or lead normal lives as simple motor function becomes painful and limited.
HAVSPRO is a unique and vital piece of PPE that provides a healthier, safer workplace for any worker exposure to vibration magnitude in any form, whether it's hand arm or whole body.
The incredible interest in our HAVSPRO system has been beyond expectation, mainly due to it sitting on the tool and not on the wrist. We've had a plethora of enquiries from a wide range of industries including local councils, civil engineering, manufacturing, horticultural and engineering. All sectors see the benefits of protecting both their workforce from the far-reaching effects of Hand Arm Vibration Syndrome (HAVS) and Whole-Body Vibration (WBV) and minimising the risk of corporate litigation.
One of our proudest moments has been the successful implementation of the HAVSPRO system into one of Europe's largest construction projects. This project has more than 1,000 workers from main contractor, Laing O'Rourke, who are benefiting from the  accurate real-time monitoring of the risk of exposure to excessive tool vibration provided by HAVSPRO.
According to different client feedback, the biggest success factor for the HAVSPRO system is the ease with which operators can implement the system, as they simply click the sensor on and off the tool they are using.
Russ Langthorne, Managing Director of SIXIS Technology, is unsurprised by the huge spike in growth of implementations as more and more organisations become aware of the problems created by HAVS and WBV; "We are delighted that companies in all sectors now feel they have a vibration risk management system that goes a long way to proactively protecting their workforce from such terrible, life altering conditions. It is our ethos as a company to make HAVS history and we see this system as the key to achieving this. We look forward to working with many other organisations in managing the risk of vibration exposure and protecting their staff as effectively as possible."
Download the HAVSPRO Brochure
Discover how HAVSPRO monitors vibration levels accurately and triggers alerts to protect your staff and organisation against the risks of HAVS and WBV (whole body vibration).
It monitors individual tool vibration levels and the exposure each person has to it.
HAVSPRO then collates all this data and creates customisable reports to help you prevent overexposure.
Find out everything you need to know in our brochure – simply complete the form!